Choose Your Business Plan
Basic Plan
Suitable for Up to 200 Member Base
Basic Features (20+ Features)
Basic Features

Enquiries & Follow-up
Referral and Trial management
Member Registrations & Renewals
Billing & Accounts
Daily Task Dashboard
Single User
Automated Renewal Alerts
Member Attendance Register
Staff Management
Staff Access Control
Bulk SMS
Biometric Integration
Analytics
Download Reports (Customize on Request)
Auto SMS & Email Reminders
Custom Sender ID
SMS Pack on Activation - 5,000
Customer Feedback
Easy Old Member Data Migration
Unlimited Online Support
Daily Sales Reports Email to Owners
Mobile App
Referral / Royalty Points
e-POS System
Inventory & Maintenance Management
Basic Features + Pro Features
(40+ Features)
Basic Features

Enquiries & Follow-up
Referral and Trial Management
Member Registrations & Renewals
Billing & Accounts
Daily Task Dashboard
Multi Users
Automated Renewal Alerts
Member Attendance Register
Staff Management
Staff Access Control
Bulk SMS
Biometric Integration
Analytics
Download Reports (Customize on Request)
Auto SMS & Email Reminders to Enquiries & Members
Custom Sender ID
Customer Feedback
Easy Old Member Data Migration
Unlimited Online Support
Pro Features

Referral / Royalty Points
Automated Follow-up Call Scheduling
Customer Medical History with Body Comp. Analysis
Membership Freeze/ Upgrade/ Transfer
Daily Sales Reports Email to Owners
Create and Manage Discount & Promotion Limit.
Appointment & Class Management
Employee Profile, Attendance & Incentive Management
Bulk SMS & Email Offers/ Promotions
Trainer Management
Custom Mobile App
Auto E-mails
Expense Register & Report
Personal Training Classes
Slot Booking
QR Code Attendance
Digital Wallet
Website
Diet Plan
Workout Plan
Custom Sender ID
SMS Pack on Activation - 10,000
Inventory & Maintenance Management
Corporate Billing
Value Added Business Services
Track Member Fitness Assessment and Workout Schedules
Enterprise Plan
Suitable for 500+ Member Base
Basic Features + Pro Features +
Enterprise Features (75+ Features)
Basic Features

Enquiries & Follow-up
Referral and Trial Management
Member Registrations & Renewals
Billing & Accounts
Daily Task Dashboard
Unlimited Users
Automated Renewal Alerts
Member Attendance Register
Staff Management
Staff Access Control
Bulk SMS
Biometric Integration
Analytics
Download Reports (Customize on Request)
Auto SMS& Email Reminders to Enquiries & Members
Custom Sender ID
Customer Feedback
Easy Old Member Data Migration
Unlimited Online Support
Pro Features

Referral / Royalty Points
Automated Follow-up Call Scheduling
Customer Medical History with Body Comp. Analysis
Membership Freeze/ Upgrade/ Transfer
Daily Sales Reports Email to Owners
Create and Manage Discount & Promotion Limit.
Appointment & Class Management
Employee Profile, Attendance & Incentive Management
Bulk SMS & Email offers/promotions
Trainer Management
Mobile App
Auto E-mails
Expense Register & Report
Personal Training Classes
Diet Plan
Workout Plan
Custom Sender ID
Inventory & Maintenance management
Corporate Billing
Value Added Business Services
Track Member Fitness Assessment and Workout Schedules
Enterprise Features

Premium Online Support
Cafeteria/ In-store Billing
Stock Management
Digital Wallet
e-POS System
SMS Pack on Activation - 25,000
Advanced Business Reports and Analytics
Consumer Mobile App
In-App Payment
Payment Gateway Integration
Auto Sales Reconciliation
Customization According to Your Needs
P & L Accounts
Multiple Payment Options
Digitally transform your Gym.
As fitness facilities undergo digital transformation, the Perfect Gym fitness club management suite positions itself as a must-have platform to facilitate digital convenience for members to interact with your club and all of its experiences.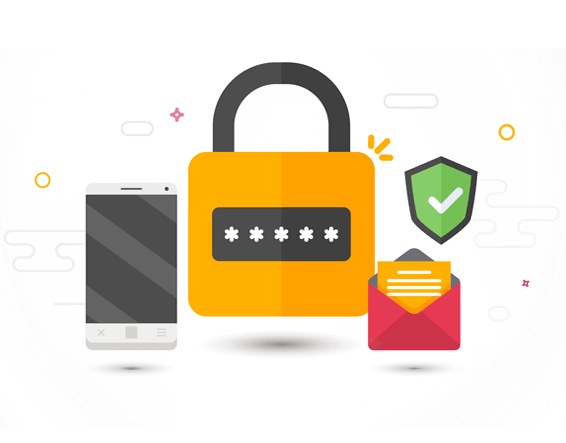 Your data is our property!
Your data is absolutely safe with us. We have all the data secured on our cloud-based servers, so there is no scope for data loss. In fact, your data is updated in real-time, and we ensure complete encryption and security.